Course details
For corporate banquets and wedding ceremonies! 【20 ~ 80 people】 Private buffet course! 5000 yen / 3 hours with all you can drink!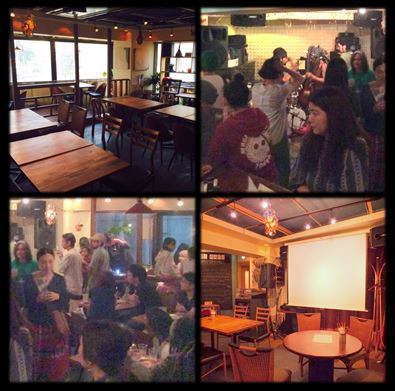 All-you-can-drink available
Reservation deadline

Coming up to 2 days before 23 o'clock in the desired date
It is a charter course which you can enjoy from 20 to 80 people! 【Company Banquet / Wedding / Alumni Association!】 If you are in the current period you can also book a year-end party ♪
Course menu
Enjoy SAD CAFE's proud cuisine in a buffet style ♪
◆ Projector
◆ Microphone
◆ BGM
◆ Bingo
◆ Safe deposit box
You can also use it!
All-you-can-drink menu
· JIN
· Gin Tonic / Jin Lime / Ginfizz / Orange Blossom
· VODKA
· Screwdriver / Vodka Grapefruit / Bloody Mary / Moscommeureur / Vodka Lime
· TEQILA
· Tequila Tonic / Tequila Sunrise / Tequila Ginjaele 【Sweet · Spicy】 / Tequila Grapefruit / Tequila Pineapple / Tequila Shot
· RUM
· Cuban River / Rum Jinjaere / Lamb Orange / Lamb Grapefruit
· BEER
· Draft beer / Hard cider / Zima / Red eye / Shandigafu
Shochu
· Oolong Hi / Tea Discount / Potato / Barley / Rice / Shochu / Sake
· WHISKY
· Fore Roses / Jim Beam / Canadian Club / Ballantyne / Highball
· WINE
Red / white
· Cocktails
- Split / Orange Juice / Grapefruit / Soda / Tonic / Coca-Cola / Southern Canfort / Malibu 【Coconut Liqueur】 / Amaretto 【Almond】 / Peach / Cassis / Tiffin / Gingeraire
· Soft Drinks
· Orange juice / grapefruit juice / pineapple juice / cranberry juice / oolong tea / green tea / gingerjae 【sweet · spicy】 / coca cola / soda / coffee
2018/01/23 update